Heya Peeps!
Well it is the second week for the design team to flaunt their inspirations for the monthly challenge on CCCB!
Their theme for the monthly challenge is as simple & humble as THANK YOU! So you still have the time to make those humble projects conveying your gratitude to your loved ones..... :D
Below is my inspiration for this week......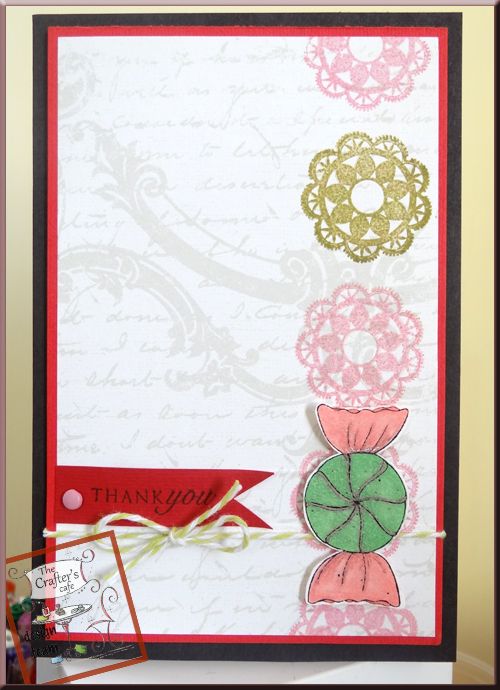 I would like to thank few dares that assisted me in achieving this project!
Clean & Simple Sketches for the Sketch....
Moxie Fab World
for its Tuesday Trigger..... I was inspired by the colors & elements
And of course CCCB for the theme..... Thank You!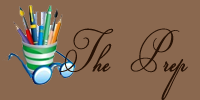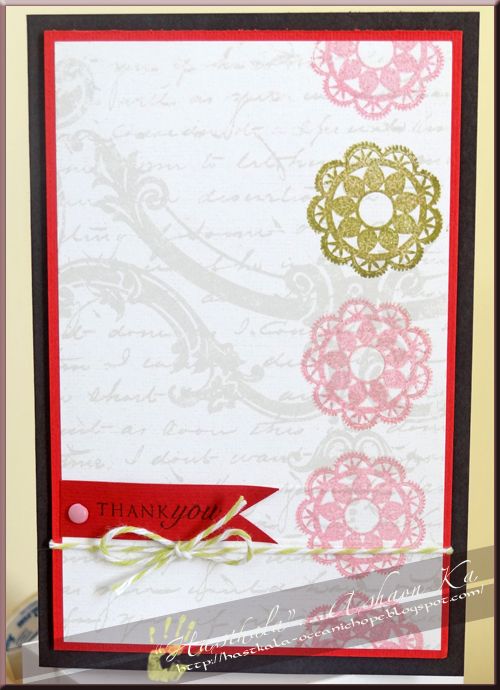 Black CS from Itsy Bitsy for the base.....
Rose CS from Fabriano for the layered panel....
DP is from a wedding collection from Deja View...
Doily stamp is from Martha Stewarts....
Green Ink from Pretty Color & pink from Pamass....
Brad from SU!
Sentiment from PTI & Black Ink from Faber Castell....
Twine from Twinery!
That is all for now..... Do play with us at CCCB!
UNTIL NEXT, KEEP THE FAITH!!!