Heya...
Back with my second DT Insight for ICR at ICRCWIN01!

And the theme itself is so enticing that it kept us all hooked for more... However with no supplies at all in hand I was pushed to find something to make a thing for it.... Hence picked a stamp I had used at Sharada's place thankfully at Itsy Bitsy & picked it up along with some ink pads too....
That helped me put a project into the second round of inspiration on ICR this month...
So here is what I made...
And was inspired by CAS Colors & Sketches.... for the sketch!
MFT Challenge & Inspiration for colors....
And of course ICRCWIN01 with the theme of Tic Tac Toing A Mandala for twist!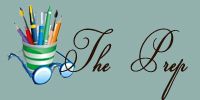 The base is a CS from Craft Creations with a super stack of 12 colors picked from Itsy Bitsy...
The center mandala shape is a stamp from W R Memory Keepers Autum flowers picked from Itsy Bitsy....
That really helped me grow on it to create a larger mandala design thru free hand doodling...
I stamped the sentiment picked up from Itsy Bitsy which shud be from G Studio.... & is beautifully touchy for SOMEONE who is me who is simply in love with the idea of love.... :P WELL! WELL!!
Doodled the flower with its stigma & decorated it with my white signo jell pen....
And stamped the leaves with the very same autumn flowers stamp from W R Memory Keepers....
I played the horizontal center line of the TIC TAC TOE... with finally dabbing the water color around to complete....
There's still time to Tic Tac Toe the Mandala twist for ICRCWIN01.... Play along & have fun setting your spirit free....
UNTIL NEXT, KEEP THE FAITH!!!