Hello Everyone!!!
'Ha'ppy April to you all.... Keep Laughing :-D
Month of celebrations for me personally is over... But nevertheless we can forever celebrate life as it comes..... Just go with the flow & find that something which brings a smile on your face & keeps you happy through the day.... Happy Smiles to All.... :)
With the new month, rolls out a new challenge on ICR, which was definitely MY CUP OF TEA! Me not keeping fine could not dampen my spirit to cook up something for this "SPEECH ACT"... And I am definite that many of you would take up this gauntlet too...... :P
"S Ketch" Up with the Story Board for ICRC28....
And below is my "pun"spiration for the same..... Hope you like it!
Well I have been inspired by the new Studio Calico Sketch which suited it best with a scope to interpret it the way I wanted to.....
And for color palette at Play Date Cafe left me with a yearn to work on them..... Everything put together was fresh & very much me..... :)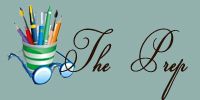 It took me a lil time to figure out what I wanted to work on exactly.... With me keeping unwell, cud not stress much either with lots to do.... hence the sketch easily enticed me....
But then I even wanted my efforts to suffice my requirements now.... 'cuz my Bhabi had announced her good news & I had not reciprocated in kind :P
What best way I could being a paper crafter..... than for a handmade card!
After much pondering I zeroed in on the thought process channelized towards the BUN IN THE OVEN.... :P
But I was not satisfied yet..... 'cuz there was nothing that dared me yet.... I finally thought of having "pun" further...... Ans after much pondering I was happy & satisfied with what I wove till then...... I could see an impressed me all turning to be a proud pea hen...... ;)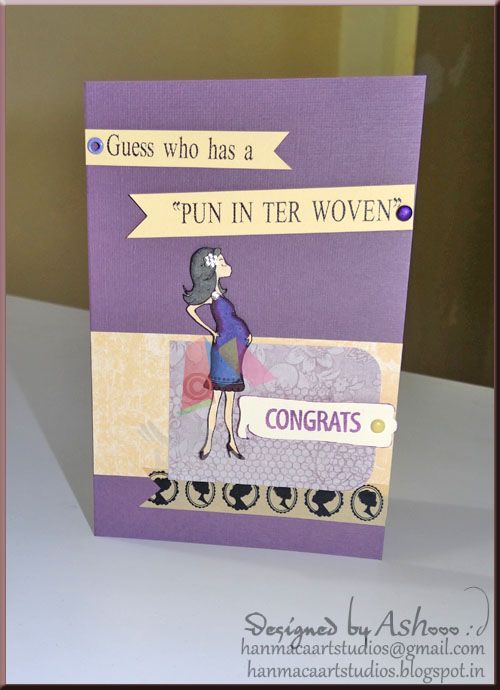 The card base is from SU!
The DPs were a RAK from B & so is the washi tape....
Brads were a RAK from Elizabeth & eyelet from Gopi.....
The digi image is from The Stamping Boutique, I received as their Event Team member.... I love her sexy self..... :)
God! When wud I pout & still b sexy..... :(
Colored her with bic markers..... & threw a dash of stones to let her sparkle.....
Just trimmed the SU! label to achieve a speech bubble......
The Sentiment CONGRATS is from Close To My Heart....
And the PUNtiment was compiled on photoshop & printed out.....
I guess that's pretty much about the project...... You've got to PUN to have FUN!
Phew! Way too unique an obsession..... Shakespeare my Guru..... in"Hail" the GURU.... :P
UNTIL NEXT, KEEP THE FAITH!!!