Hello,
This month is one of the most creative so far as it is so being announced on ICR... I meant the monthly challenge/CoasteRide is something one would not wanna miss on if you are a paper crafter & You Love MOM... :D
I MEAN IT WHEN I SAY IT... :)
Here is what I created for the CoasteRide Fun with ICRCSUM01 by Shraddha....
Am sure after that peek into the creation you might have guessed the CoasteRide put forth on ICR for YOU CRAZY PASSIONATE CRAFTERS.... :D
Here is the story board to it...
YOU must check it out & definitely try your hand with it.... (Y)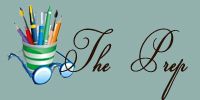 A sneak peek to the preparation of this project is shared in here... Not exactly a tutorial from A TO Z... Nevertheless it gives you an exact picture of the very process to this Project... Am sure you would take your cues from it to whatever extent possible & make one for your mom this May; TouchWood!!!
Following are the sneak peeks of every single Pocket Letter in this page....
We were definitely supposed to pocket these letters which was awesome for a safe & secure storage...
Unfortunately the vellum did not support me here 'cuz its short of transparency... Hence I had to conclude the project adhering it above the vellum sheet.... So to keep it clear...
And as a better option to keep the PL Page living for as long as it could without the safety sleeve, was to get it framed...
And now it adorns a wall at moms place... Am so happy about everything related to this amazing project I caught an opportunity to attempt & adorn....
You must stop by ICR to check out all the brilliant PL Pages done by the designers on board... & not just stop there... Go back to your desk & create those right away..... & not to forget... Share with us at ICRCSUM01...
UNTIL NEXT, KEEP THE FAITH!!!