Hello All!
On my space I missed the Jan post for ICRC25 as I could not cook up something in time..... :(
But this time thankfully I could make it on time.... And with the Month long celebrations marking the Second Birthday of ICR, I had to find those extra seconds, minutes or even hours for my creations & projects..... Hope you would all join us too in our celebrations..... :)
So going forward with our regular challenges on ICR, ICRC26 has been rolled out & I must admit, it calls for scrappy fun!
Here is the story board for you.....
I made some last minute candy holders... :P
Not sure if they are up to the mark, as I usually take time with what I do..... but unfortunately it was a last minute one..... Hoping you would like it!
It's a mini bag for a candy holder.... Loved the miniature bags... They look so very adorable in real!
And I used a stamp from Clear Stamps for the cute image.... I loved the teddy hanging on to a bunch of balloons & I played in with the words for a suitable sentiment..... :)
So here is a capture of all the miniature bag I made to hold the candies......
I had come across it somewhere on Martha's Space & since then I wanted to try them.... And ICRC26 was the perfect escape for my creative want..... :P
Am sending it to few dares around.....
Dynamic Duos for the Colors.....
ABC Challenge for Going Dotty....
My Time To Craft Challenge for Love is in the Air.....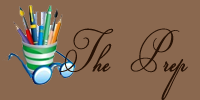 Just regular DPs from my stash.....
Printed out the template on to them & followed instructions for the cuts & folds......
Added in the twine loops for handles....
Tucked some pieces of butter paper into them all & filled them with Pan Chewies I found at a local store here at Ranchi.....
And filled one with Hershey's Kisses!
As I mentioned above, played with few words for some cool sentiments & picked few from the web....
Created them in the photoshop & printed them onto a doc.....
Punched them all out with my SU! Label Punch......
And yes ICRC26, is being sponsored by Bugaboo digi stamps ....
They have mentioned our challenge in their space & have featured two of our projects too..... We are extremely grateful for the honorary mentions...... :)
That is it for now......
UNTIL NEXT, KEEP THE FAITH!!!