Hello...
It was February & had a birthday following for which I had to cook up something from nothing... hence rushed to Itsy Bitsy & picked up few basics I found in the store & made them & myself happy :D
It felt like I had boarded the time machine which took me back a few years when I had just begun crafting....... Nevertheless, I had bettered with thots to help me figure things out to be laid on the canvas....
Things were just trying hard to get back to normalcy.... & I wanted it to be a happy day for mom & it was.... Touch Wood!
So here is what I made from the basics I had....
Inspired by Stamplorations - February Challenge for the sketch & theme
The Color Throwdown for colors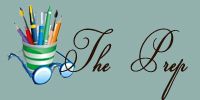 The base is a CS from Craft Creations a super stack of 12 colors picked up from Itsy Bitsy...
The wall stamp labelled by Itsy Bitsy ...
The spectacles & Mustache is a wooden block from G studio picked from itsy Bitsy....
Birthday Sentiment from G Studio picked from Itsy Bitsy....
The Baker's twine from itsy bitsy...
The inks from versa color picked from Itsy Bitsy...
Dad & Bro handwritten... tho not good... :P
It was a day well spent after long.... The 12th of Feb, 2016.... Despite of all d hassles faced & in continuity... but the hope lives until it completely dies away!!!
That's about tht simple project I worked on making it worth something which was definitely better than nothing....
UNTIL NEXT, KEEP THE FAITH!!!