Hello,
ICR saw its second CoasteRide with the month of February;
And its a Valentine Project that is called for & of course with a simple twist of giving the project a dimension.... And We all love doing that especially in the month of Feb on the occasion of Valentine's Day!
So I made one too.... A simple valentine card for hubby who is away from me as of now...
And replicated another to gift it to my KJ's Wife!
So here is what I made....
And it has been inspired by
Case This Sketch - #208 - for the sketch
Color My Heart Color Dare - for the colors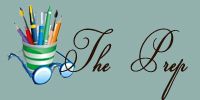 CS for the base is Fabriano in grey.....
On that layered a piece of Fabriano n pink with a DP from stash layered above....
Ran it thru the CuttleBug with Itsy bitsy Heart die cut to cut out a portion of the layer a lil heartless...
And then placed another fully fledged cut heart to add in as a dimension popped up with a pop dot & foam tape....
On the heart shape I stamped with a Stampin' Up! design in darker shade of yellow... Partially stamped to give it a subtle feel to it....
For the sentiment I stamped "All You Need Is Love" from Keiser Craft Lover Collection....
Dashed in some small rhinestones all arnd to finish the project....
Looking at what I made, my domestic help requested, something be made for her too to be given to her man... I obliged & made a quickie with the die cut heart that was arnd & finished it with a dash of rhinestones arnd..... She left home all happy..... I smiled with this feel of content for I mad made my Valentine's day a happy one by spreading a smile.....
Of course I then went saloning...... shopping...... SINGING...... & back home!
Do chime in with your projects too before it ends by midnight of Feb 28th;
UNTIL NEXT, KEEP THE FAITH!!!