Hello Peeps!!! No projects in this post here..... but wanted to share some WIN & RAKS I just received recently..... But could not post as I was held with many other things..... :)
So here they are......
Firstly is a £10 gift certificate prize I won at
Delightful Sketches
, for
Crafty Emma's Store
.... All thanks to Tejal! You wonder why Tejal...!!!!
Once I submit my entries, I never go back to check out if it made to the TOP or if it won something..... But before Tejal left on her vacation, she asked me to have look around for her submissions.... And that was when I went back to mine to look for the same.... And VOILA!!!! There I found a 10 pound GC awaiting me..... I was all nervous as I wondered if I still stood a chance..... But Lisa & Emma were so so sweet that they let me order it, even after 2 weeks.... Phew!!!
So who has the right to thankfulness??? Of course Tejal..... Thank u so much deary..... Hugs))))
So here is what I ordered...... And even received it in no time..... Within a span of 3 days..... God Bless the Postal Service!!!!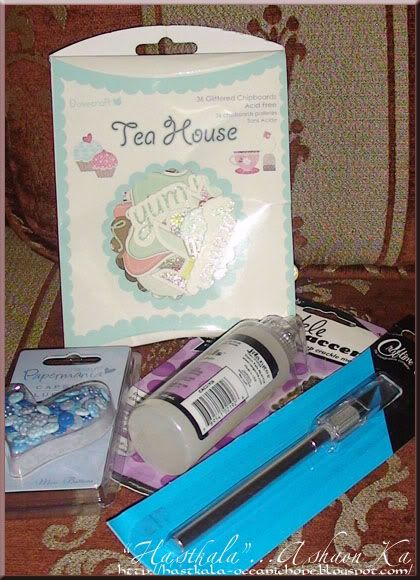 Next is a RAK I received from Gopi, who was kind enough to sponsor our new challenge at ICR.....
ICRC5
!!! Thank u so much sweetie... :) Lovely 'M'bellies!!!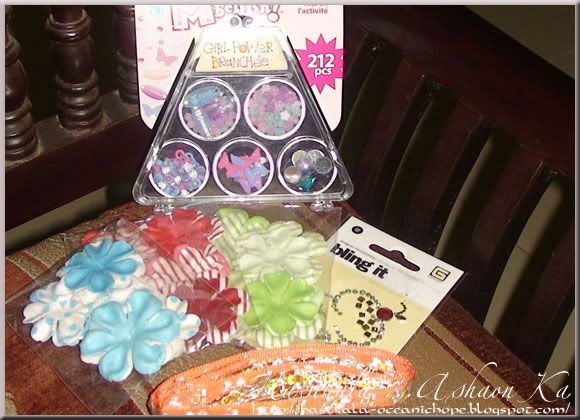 And here is dear Piali's RAK ......
I simply adored that card she sent along with those yummy papers & embellishments.... I was simply amazed as I had not come across anything like it till date..... Those varied brads, teeny tiny eyelets & amazingly GORGEOUS papers are turning me greedy enough, to not let me use them..... 'cuz I use then & they get exhausted.....
Above are double sided DPs..... Other sides are captured in the inset.... So lemme see till when would I be able to save them.... ;)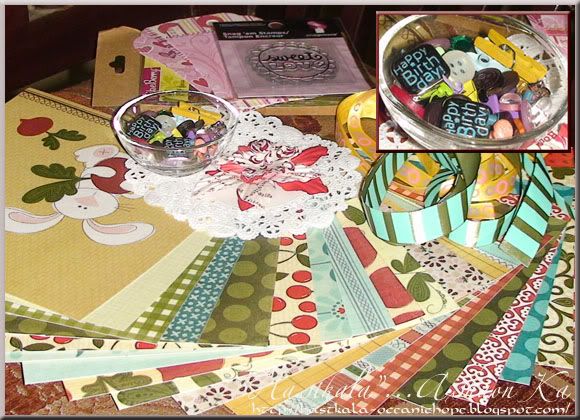 That is it for now.... Will be back with the new projects post, right away....
UNTIL THEN, KEEP THE WAIT!!!!