Hello Everyone!!!! No projects as such to post about...... just a few vague things, like a RAK & few recent findings..... I know everything sounds so lethargic..... I am still not back to my fluttery self..... hence just thought of clearing few things that I wanted to blog about since so many days....
Firstly a RAK from Ginger Brown of the very popular space for word arts....
Ginger's House!!!!
Yes, she is sponsoring the current challenge (
ICRC6
) at ICR too..... :)
Some days earlier, she sponsored a 20$ Gift Certificate to TSB, out of kindness, which really moved me..... Hence I did shop at
The Stamping Boutique
... I shopped a digi & 2 rubber stamps..... Tracey from TSB, is one of my favorite digi artist..... She is way too good at what she does...... Thank You so much for the sponsored shopping time!!!!
So here is a glimpse of what I picked..... And she sent a lovely card along with the stuffs, created with a digi from her store.... I loved the neat lines on the creation..... Check it out yourselves!!!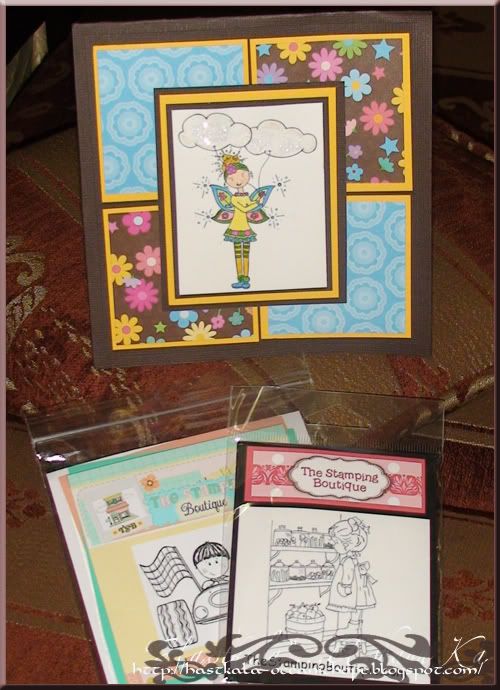 Are they not cute??? Looking forward to creating with them soon..... :) Thanks a ton!!!!
HAD TO STOP FOLLOWING BLOGS!!!!
And just today as I tried following few blog spaces, I found out why was I not able to do it all these days..... My Following list had reached the max of 300... I was like OMG!!!! Seriously, freaked out..... Went back to my following list & managed
to stop following some food spaces, which were out in action!!!
I deleted some 25 spaces & that gives me some space for new blogs to be followed, but of course now related to crafts!!!! YUPPIE!!!!!
So my fellow crafters, here I come following, to be inspired!!!!
And this was an award, shared with me by my fellow crafter
Hussena
a few weeks back...... I would love to share it with anyone, who stops by & does not have it....
('cuz most of them do... ;)
Today I have just been able to move around than being stuck to a place.... I should be back fluttering in another 3-4 days & promise to be back with some new projects that I have promised myself to work on...... See ya then!!!!!
UNTIL NEXT, KEEP THE FAITH!!!!