Hello Everyone!
Finally blogging after a break for a longer period of 4-5 months.... :(
Could not help much as I was down with ill health & frustrated with self.... So when there is no "want" in mind it is hard to bring anything into action.... All I did was travel to & fro, visit freaking doctors who are clueless & without solutions to my problems & ate food cooked by mom..... That was my Modus Operandi, all these days....
Traveled back to Ranchi, thot was doing good a lil hence would finally do what I loved.... Paper Craft! but in vain..... Sick again..... :( Yet managed to work on few cards which were crucial for the moment....
So today blogging the card I made for Rakhi this year... Usually my Rakhi cards have been ethnic, but this season no clue if it was the impact of my health or what, I felt it was far from being ethnic..... Kinda contemporary!
Be it whatever I was happy I could create one in a jiffy... So here it is!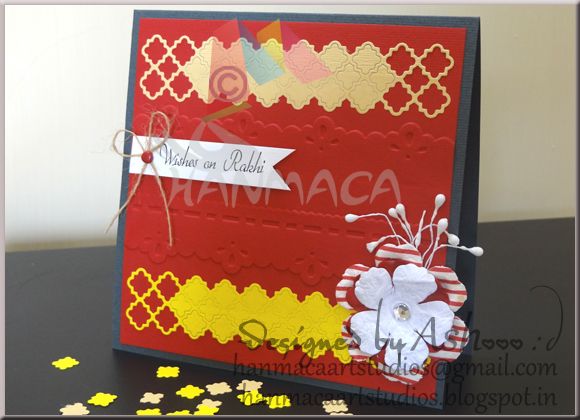 I stand inspired by few challenges for this card.....
The Sketch from Sketchbook Saturday Challenge.....
The Colors from ColorQ.....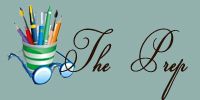 Basic Grey CS from Fabriano for the base.....
Ruby Red CS for the layer....
Yellow CS from Fabriano for a die cut strip below over the layer.....
Saffron CS from Fabriano for a die cut strip above over the layered panel......
Used Sizzix embossing folder for the border trim design....
Flowers are RAK....
Floral stamens were picked from itsy bitsy.....
Piece of burlap string from stash....
Ruby red brad was a RAK from Elizabeths Craft Room.....
Sentiment is printed out...
The Die is from Memory Box Dies - Tessatina Border.....
The inside of the card, with the rakhi tied in & ready to be sent across..... :)
Okay! That's pretty much about the Rakhi card for this season....
Hope to catch up sooner with few more of my creations from now....
UNTIL NEXT, KEEP THE FAITH!!!