Hello....
Time for the second round of inspirations at Indian Craft Room for ICRCMON02...
Below is the story board for the same...
And here is my project....
Been inspired by the Sketch from...
Stamplorations August Sketch Challenge
& of course our very own ICRCMON02 with the monochromatic color challenge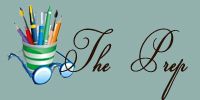 The Kraft CS from Itsy Bitsy.... for the base
I stroked the blank ink cube from versa color on the card front to form a smudged layer
on which I pressed the ink cube around unevenly for a BG
I adhered a piece of chevron printed burlap piece picked from Itsy Bitsy for a layer above that
And adhered a chipboard piece in round stamped with fiskars birthday wish & a butterfly chipboard piece from stash just above the sentiment to coordinate with the sketch.... however while placing I did not quite like the circle in the place of butterfly... hence changed places of the image & sentiment to vary a lil from the sketch....
Above the sentiment & the image I then adhered a self adhesive black bling to finish the project....
That is all on this project.... You must check out all the other projects by the ICR DT on ICR....
AND REGARDING THE OTHER HAPPENINGS ON ICR.... Yes, Find the details below....
ICR has announced their 2016 Designer Auditions...
If you are keen on being a part of the team do apply.... Find the DEETS HERE!
Hope to see you at ICR!
UNTIL NEXT, KEEP THE FAITH!!!