Hello,
It's time for the next set of DT Insight at Indian Craft Room.... for ICRCMON01!
So here is mine....
Inspired by ....
Freshly Made Sketches....
Color Throwdown.....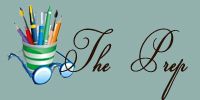 Fabriano CS in white for the base card....
Another layer of the same for the panel..... on which I die cut the shaker window....
On the card base adhered d negative for the shaker window along with a pink color DP for the BG...
I then added some pieces of foam type alongside the window & paneled the shaker window layer above it after adding some awesome sequins I so loved by Sudha from Crazy Crafter Online Craft Supplies Store.... (((Hugs)))
On the layer that was paneled I dry embossed it for BG with....
Cuttlebug border embossing folder

Cuttlebug Moroccan Screen embossing folder
And to finish it I adhered another thin piece of DP with a baker twine above it tied into a small bow...
Beneath the shaker window I just pasted yet another piece of DP for my sentiment which was stamped with versa color ink in magenta from Close To My Heart....
That is all about this project.... Hope to have u join us at ICRCMON01!
UNTIL NEXT, KEEP THE FAITH!!!