Hey! Back again with a quick post related to the ongoing ICR Ribbon Swap. I received my swap from my swap partner Romina from
Romina's Creative Crafts
....
I just loved the package I received from her..... The ribbons were lovely no doubt, but I loved the way they were presented too..... Beautiful!!!!
Here are some pics of the package & its contents....
A plastic box with the cute card she made adhered on to the lid.... And some ribbon wrapped around......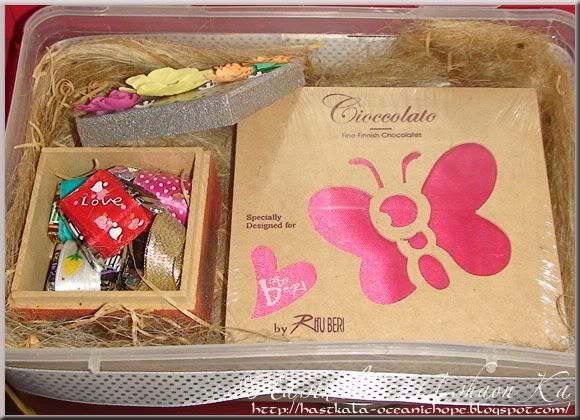 Two small boxes inside..... A small box with the ribbons for swap wrapped around small chocolate chunks..... & another box of some Finnish Chocolates from a Ritu Beri collection....
A close up of the ribbons & the lovely card..... The box is one of her creations which is done beautifully with her punch craft skills....
And that box of yummy Chocolates which simply melted down my throat...... YUM!!!!
Thank u so much sweetie for all those chocolates..... And the ribbons of course..... :)
UNTIL NEXT, KEEP THE FAITH!!!!