Hello Everyone!!! As I said in my earlier post, I'm here to post & share my ATCs with you.....
To begin with here are my ATCs made for the month of MAY 2011.... Themed Birds & Animals!
I loved the theme way too much.... No wonder I was so happy & contended to the core with my ATCs....
I truly love them because I make them with all my love & passion & mostly I give them my time..... I want them TO BE ME at the end of the day..... ONE & ONLY!
So here they are....
Punches, free hand & stamps involved..... on both the above as well as the one below.....
And here below are the ATCs I made for the month of OCT 2011..... For the first ATC (India) held on
THE Indian Craft Room
....... :D
Themed Festive Greetings!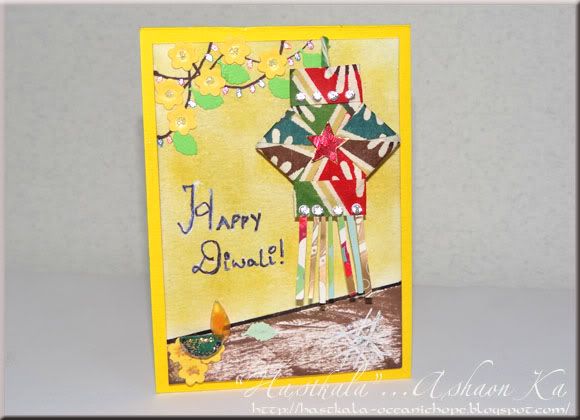 I made Diwali ATCs..... On the one above... I made an origami Indian Lantern & adhered it on the hand drawn BG.... I love the serial bulb lighting more... They really glow... :D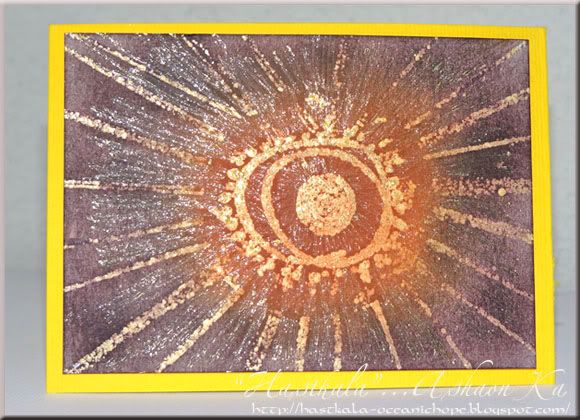 And this one was the first I made among the two.... And when I started off with it, the only thought I had in mind was Crackers for Diwali..... So this is what I came up with....
A CHAKRI cracker in action.....
I used a part of a floral stamp for the center.... Just stamped the straight line stamp from Technique Tuesday, repeatedly to give the bigger & well lit sparks which were embossed with golden embossing powder. And the rest are all free hand creations.... I doodled the smaller sparks with the golden gel pen & completed by distressing the white BG with black ink to give it the feel of THE NIGHT!!!
I hope you like them too..... :D
Will be back soon with a fresh project made for TCC!
UNTIL NEXT, KEEP THE FAITH!!!