Hello...
The year 2015 is at its end with its last month.... December!
With December everything is fun... frolic.... & love.... We see few memories from the yr pass by either making us sad or making us happy.... However it pushes us further with a new hope... A HOPE of seeing a better year ahead with a better time for all.... :) Amen!
So with December comes our next CoasteRide for the month on ICR..... And it's a fun ride & I can vouch for it.... This new ride has been set by dear designer Shraddha Patel who is a perfectionist herself & I have a special space & respect in my heart for PERFECTIONISTS!!!
Nothing is perfect... Nevertheless... Its the passion that helps one to reach near it..... & anyone into it is someone I adore always.... :)
Saying so.. here is the new story Board....
Yup! It's a Recipe CoasteRide for you with the tag name ICRCPREWIN02...
And here is what I managed to cook with the ingredients provided... Hope you like it....
Inspired by
ICRCPREWIN02
Retro Sketches....
The Paper Players with their TIC TAC TOE.....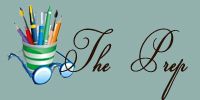 The base is Fabriano CS....
Layered is 210 GSM multi purpose premium card from CAMPAP in white....
Cut the windows out with nestabilities circle dies....
I even adhered a strip of DP with Christmas colors b4 I cut the windows out...
Once done I popped it up on the base....
After which I stamped the round & round stamps from Inkadinkadoo...
to create the lights of the new year celebrations....
I hand wrote the words HAPPY NEW YEAR & heat embossed it with black embossing powder...
And drew the traits to the fire crackers & heat embossed it too with golden embossing powder...
Ran a golden twine arnd the layer held with pop dots beneath....
just added few sequins to complete the card....
I wish to make use of this ride a lil more... But in vain.... At Bangalore with no craft supplies....
Hope to b able to go back sooner with everything back into normal so I can smile & have fun...
UNTIL NEXT, KEEP THE FAITH!!!
*** EDITED : To mention about the Shout Out this project received at
RETRO SKETCHES
***