Hey!
Am back & this time it is for a Scrappy Lay Out (LO) created for ICR to go with the revamped scrapbook series for the year 2016... And I have loved the idea of playing with my scraps ever since I was introduced to art of scrapbooking to create something to keep :)

And scrapping! be it an album of any size or just individual pages to form a book by the end... its all just fun.... And thankfully the new scrapbook series for 2016 rightfully began to help me find my scraps back....

So here goes my first LO for the year long fun....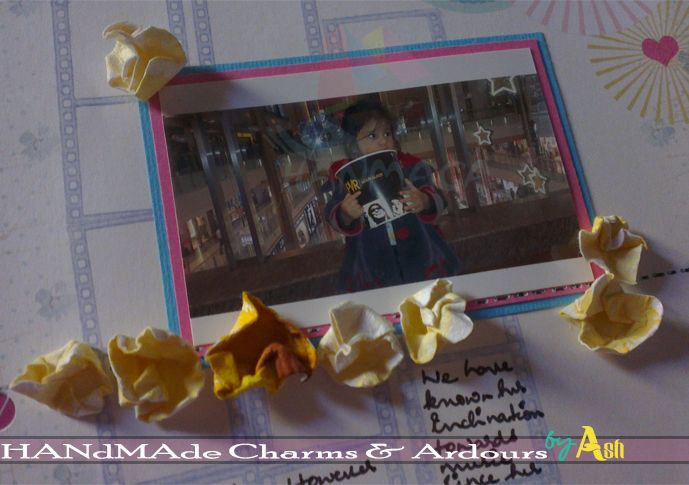 And my project is for the month of February for the year long fun is ICRSS02!
And this is the story board to it....
I was inspired by the sketch on ICRSS02...
AND picked on the colors & themes from CSI : Case File No.191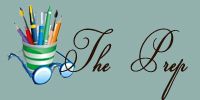 Since I was away from home with no supplies & had to desperately create something ASAP... went to the local craft store & picked up few supplies.... Of which DIY Album was one... which got me a page to work on being the BG....
Stamped a FILM REEL with G Studio stamp repetitively to create a cute lil BG to suit my theme....
Layered the pic of my niece with her PVR Popcorn bucket to kinda frame it & adhered it on the stamped BG....
I just wanted it all to go with the theme & hence thought of using popcorn for embellishment....
Made few popcorns with artist paper which was flexi enough to fake them convincingly :D
My mom so loved the way they turned out to be... I was happy with self too.... I cud achieve what I had wanted & with very lil hassles....
Added few sticky notes around as embellishment as well as a title piece to my story....
Stamped another stamp on the lower right end to go with the sketch yet sticking to the theme....
And finished it off with my journaling of the moment....
Definitely the day when my 2 yr old niece was introduced to Mastani & Malhari & Pinga.... 3 of her favorite dance nos. from recent times.... She loves to hear them watch them & sway along with them... She recognizes them from anywhere around.... AS MASTANI PINGA & MALHARI.... :D Those actors have those as their nicks now from Dhee's point of view.... not knowing their original names.... The way the sleeping baby woke up to the tune of "MASTANI DIWANI" & how she still does is always so adorable & helped me frame it for her to keep it as her adorable memory of her lovely childhood....
Love u my baby.... <3 amp="" font="" forever="" now="">3>
And that is all of my Story as an ICR Story Scrapper for 2016 Scrapbook Challenge Series :D
Hoping to have u peeps joining us in the fun too.... All Year Long......
UNTIL NEXT, KEEP THE FAITH!!!