Hello,
Its time for another blog hop on ICR...
And with HOLI, The festival of colors being celebrated this month end, we at ICR are letting you hop with the theme being "CELEBRATION OF COLORS"....
Hop along & create a CARD celebrating colors of ur choice & occasion..... but do not forget to add in some sparkle or shine!
Here is what I worked on for the hoppy hop.... Hope u like it :)
If u did & wanna hop to play along with us, then do drop by at ICR....
I have been inspired by a sketch from
CAS Colors & Sketches... Challenge 164...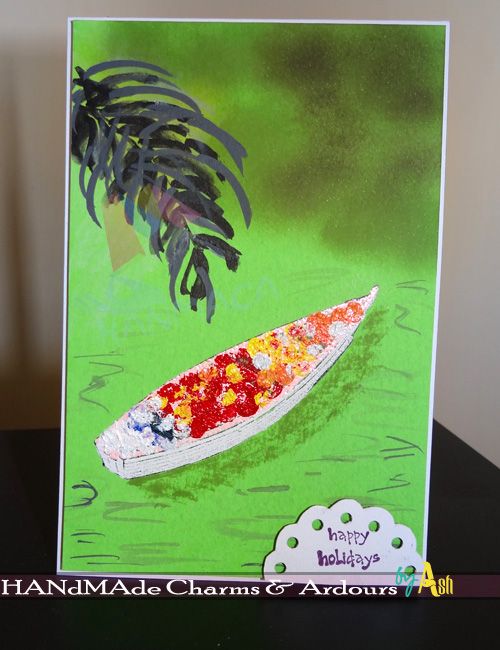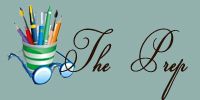 The card base is from Fabriano.... in white...
The layer above from Fabriano in green....
To begin with, I printed out the boat on it & heat embossed the outer part of the boat in white...
After which I again heat embossed the inner part of the boat in pink embossing powder...
I then opened the almost dried up bottles of acrylic paint & picked them up with the base of the corn on the cob stick as I wanted it smaller in size... to form the flowers in different colors....
I let it dry for sometime & then smudged the burnt umber from unity stamps & bamboo leaves from memento piling on each other for a while to get that cloudy look on the layer...
I then mixed the acrylic paint with a lil water & brushed out the leaves of a tree besides for that late evening feel when the boat full of beauty is sailing in the dark waters.... I even doodled lightly for the waters arnd.... & simply brushed the bamboo leaves memento ink pad to shadow the boat into the waters....
I loved it that way however my hubby felt it just looked scenic with no stress on to something on the card.... I felt I stressed on the boat but i guess it seemed less & hence to give it an edge I decided to frame the scene... which aptly fell into place with the sentiment in hand then...
Sentiment from my forever loved Stampin' Up inked with Versa Color Grape.... That layer for the sentiment was used up from the scrap stash....
I finally completed the project by adding in some self adhesive halved pearls from Itsy Bitsy...
That is pretty much of my simple project for the celebrations of colors themed blog hop today....
You must have come here from Priya's blog... after enjoying her cute creation of unforgettable colors... :D
If u haven't then here is the list of blogs participating in this hop today & for the next 15 days....
followed by.........
After ME u ought to go back to the ICR FORUM to leave a note saying you have completed the blog hop & later create a project following the theme with its requirements & link up your project into the inlinkz....
HAPPY HOPPING TO PLAY & LINK UP, WITH THE COLORS LATER....
UNTIL NEXT, KEEP THE FAITH!!!