HAPPY NEW YEAR TO ALL!!!!! It is already another year, past two days :( Time seriously flies..... I really hope things would be better & best for all of us here & everywhere.... May our Creativity step up, with days passing by..... Love & Happiness to ALL!!!!!
So here is my first post for this year.... with this new Baby cad for my hubby's friend.... He is such a gem.... He lives in Delhi & I wish him & his lovely wife a lot of happiness as they really deserve it.... Hugs))))
So here is the card.....
And I'm thankful to....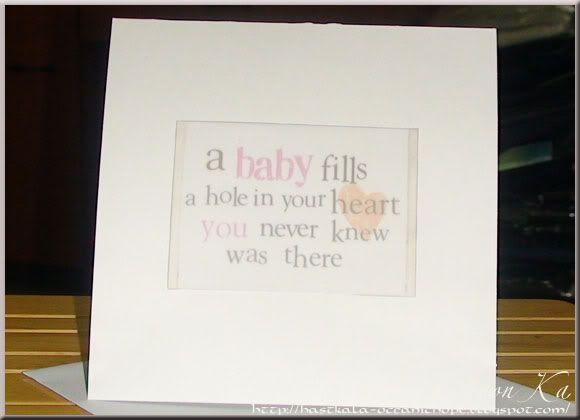 Mojo Monday
fro their Sketch....
Colour Create Challenge
for their Colors....
TheSecretCrafterSaturday Challenge
for their Button & bow theme....
Crazy4Challenges
for Celebrate Somethings.....
MyTimeToCraftChallenge
for Brand, Spanking New!
The Stamping Boutique
for Anything Goes.....
365 Cards
for
Let's Make Some
Noise
:) Shhhhh!!!!!
StampTV
for the Faux Window Technique......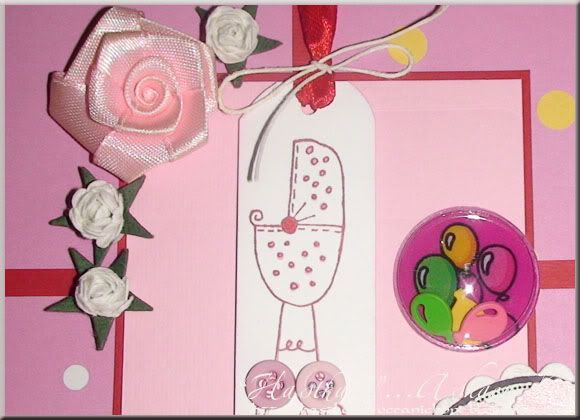 Modus Operandi.....
White CS for the base & the image stamped tag....
Red CS for the layers....
DP in pink which was B's RAK....
Image stamp on the tag & the envelope are both from G studio which is B's Rak....
Shaker Bubble is from my Secret Santa....
Roses from Itsy Bitsy....
Scalloped Circle is Nestability die cut....
The circle stamp is from PaperTrey Ink which is B's RAK....
The sentiment is SU! stamp which is E's RAK....
Buttons & Twine tied to a bow is from stash.....
Baby shoe embells are from a card making kit from Landmark....
Sentiment on the inside is from Deja Views Girl baby collection.....
I wanted it to be a simple & neat one... Everything clearly visible..... :)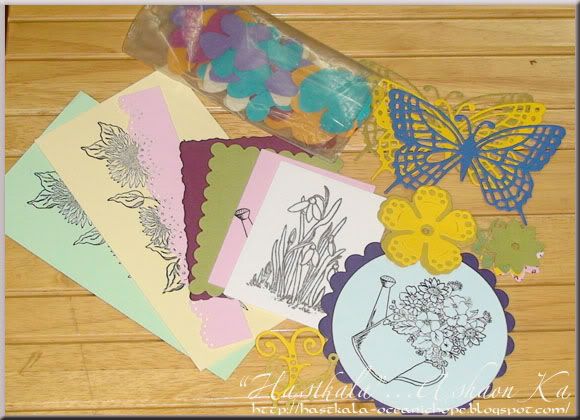 This spread of goodies are sent to me, by Jaya from
CraftyJC Challenge
, for being one among the winners of the
Diwali challenge
..... The most awesomest part of it was that I received them on the first of The New Year.... As it is said, I hope it repeats itself the entire year... If that happens, but obvious, happiness to me all the way.... ;)
That is it for now.... Will be back with something new for the New Year :)
UNTIL THEN, KEEP THE FAITH!!!!!!