Heya!!!
Its a new month of 2015 & almost the end of it too....
And with this new month ICR CoasteRides have been changed to Monthly from being fortnightly....
There's a new CoasteRide this month which goes by the tag name ICRCPREWIN01.... Yes it changes with the change in Indian Climate....
Below is the new story board for the month of November time spanned from November 1 TO November 28th.... And this time its for the moods to be served with flavors to play with.... Hence you have a Flavor Board to play with according to your moods.... Hosted by MV Pratyusha... She is dynamic & thoughtful.... Thank You Pratyu!
And find below the enlarged look to the flavor board for you.....
As soon as I looked into it I had very many thoughts doing the rounds in my head... Loved them all but they left me perplexed too, at d same time..... Nevertheless... I settled for something simple to go with it.... And here it is what I was able to cook up with the flavors.....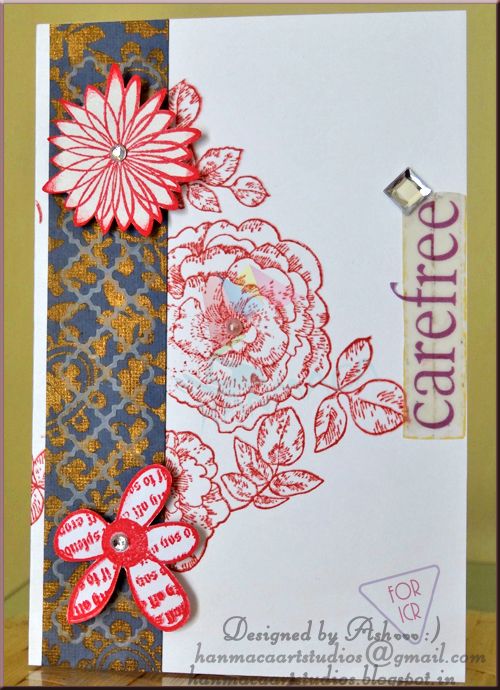 I was prompted by....
ICRCPREWIN01 with the flavors that included inspirational words, textures & flowers....
CAS Colors & Sketches Double Challenge #148 with their colors & sketch.....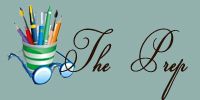 Used multi purpose premium card for the base..
An ethnic looking strip cut from a handmade paper from stash....
on which i pasted a tessatina border die cut from memory box...
Stamped the base with hero arts rose BG stamp...
With rhubarb stalk ink from dew drop....
Stamped the two flowers from an unknown set of clear stamps which was a RAK from stash...
with rose red pink color from pamass...
& hand cut them to let them pop up on my card with pop dots from Itsy Bitsy...
Added few stones & a pearl half to finish d designs....
Sentiment is a word hand cut from deja` views on vellum sheet....
That's all it has on this project.... a lil better from my previous after long.... I just hope to better it up with time & reach to the point where am confident of my creations again... :D
So A CRAFTER has a whole month to play around with the flavors available on this flavor board... Go ahead & play with her choice of flavors for you!!!
UNTIL NEXT, KEEP THE FAITH!!!