Heelo! Yup back with the other set, from my works today..... As I said in my earlier post, my friend S, asked me for a few quickies.... Hence I made this for her.... This is again my favorite after the B & W/ Yellow, for, this is B & W/Pink by StampTV.... Is it not WOW!!!!
I know, agree & understand Shraddha..... Her eagerness & yearning to give the combo a shot, but feeling so dreadful & challenged, being away from her paraphernalia..... It is okay darling u enjoy your trip out there to the fullest, so that once u are back, u can kick start your mojo with this Color splash!!!!! What Say???? Hugs to you till then.... ;)
Okay! Let us move on with this project, that I am here with..... Here it is....
I am not too sure about how it looks in the picture... But in real, I can vouch for the adorable Color Combo..... :) Hence I would like to Thank.....
BlackLeaf Studios
for their Sketch.... (
Could not get the ribbon to fit beneath the image, so had to move;)
StampTV
for their Colors....
CaardVarks
for Monochromatic.....
PaperTakeWeekly
for Anything Goes....
Trimmiescraftchallenge
for New Beginnings....
All Sorts of Challenge
for Anything Goes....
The Stamping Boutique
for Anything Goes....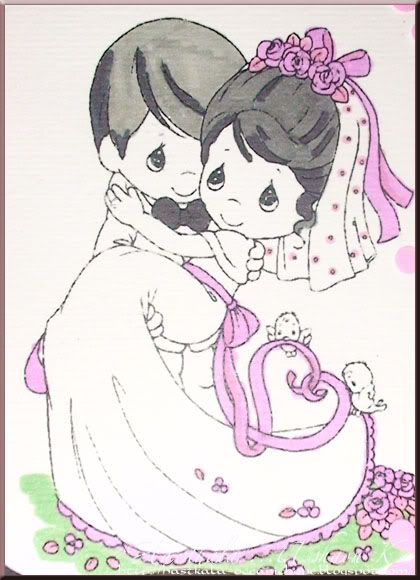 I loved the cuteness of this digi.... Is it not beautiful???? I am in love with it... It made me reminisce my wedding day.... It makes me look at the picture with me & my Kuku in mind.... :) It looks like I am in LOVE with everything these days..... In fact I very much feel like the digi itself.... Dreamy & Happy!!! Aah!
Modus Operandi.....
White CS for the base & layer....
Black CS for the layer....
DP from Deja Views Wedding Collection....
Ribbon is beautiful black which is not very clear in the pic, from a local store....
Sentiment on the outside is from the same Wedding Collection.....
Sentiment on the inside is a digi from Sentimental Sundays.....
The Cute Image is from Universdeshatam
Colored the image with the main colors from the combo, with my new BIC markers.....
Sentiment on the envelope is from PaperTrey Inks which is a RAK from B......
All die cuts courtesy Spellbinders.... ;)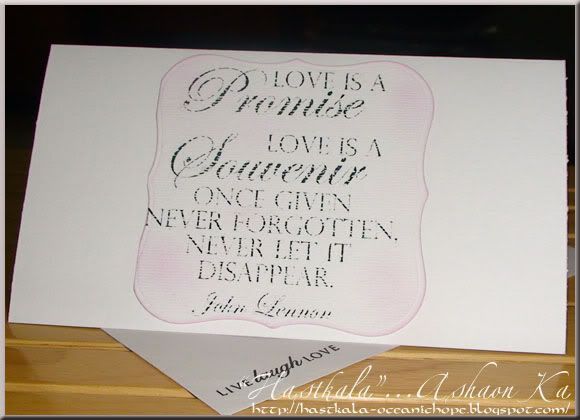 Well! That is it, on this... Will be back with my next right away in another post.... ;) I do not wanna make this too very long.... Because that is the amount that I have to share with u all.... TOO VERY LENGTHY & QUITE A FEW..... :) Hence will be back soon..... :)
UNTIL THEN, KEEP THE WAIT!!!!