Hello! PTI has officially marked the start of their anniversary festivities with Giveaways & contests..... Check
Here
for more info on that..... :)
The very first contest is to choose my favorite from my bunch of PTI projects I created last year..... Aah! Well! I received those beautiful PTI stamps as a RAK from B, by the end of the year & thank God, without losing a moment I did ink them at once.... Hence I do have projects, which I could pick from.... ;)
Those are my only PTI products I have & did/do use on my creations.... So my favorite from the bunch would be these set of projects I made in a jiffy, for my friend who visited me after a long long time.... :)
The original Post
Here
..... :)
As I said above, this set is the only PTI, I own.... Hence, I used the PTI Round & Round Limited Edition Stamp Set..... Well on these projects I just used their sentiments, which were both apt & appealing..... Inked in yellow, looked Gorgeous!!!!!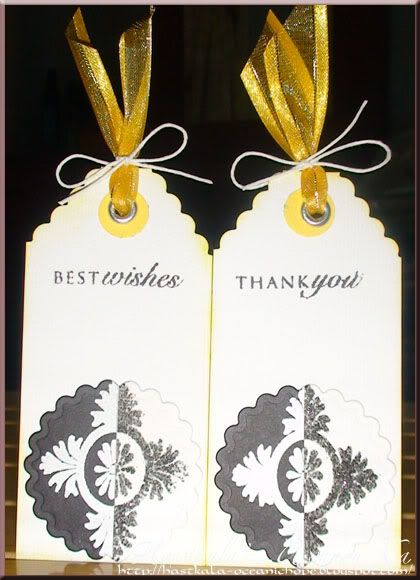 My friend just loved them (
Tags
) & quoted "They are so beautiful, that I would never be able to make up my mind, to gift them to anybody"..... :)
I love this collection that I own & am really thankful to B for the love showered...... It means a latte!!!!
Looking forward to use them to the core..... :)
UNTIL NEXT, KEEP THE FAITH!!!!!