Hello!!! As I said in my previous post, I am here to post the awesome love I received from all around...... Rightfully A season of Love!!!! They are all so awesome & I am so so overwhelmed..... Hugs))))
Here they are....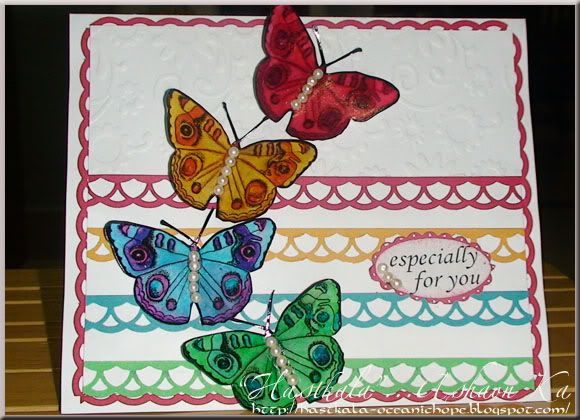 A card sent to me by Mansi, on the account of a game we played online, known as Pay It Forward!!! I had seen this creation of hers on her space, but had not expected it to be so so gorgeous in real...... Truly beautiful Creation
Mansi
!!!!
And below are the stamps that I just bought from her... Are they not appealing!!!! Can't wait to see themselves being stamped on my creations.... :)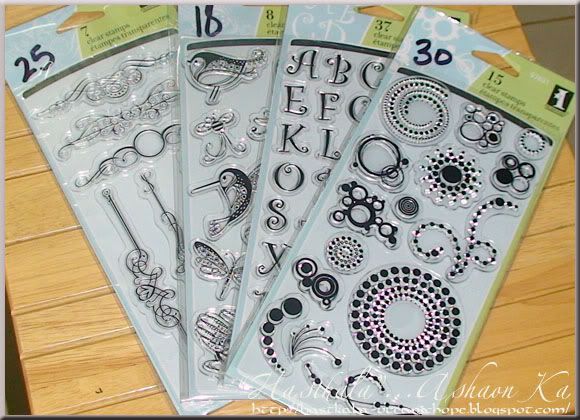 Here is the Secret Package I received from
Maria Castillo
..... I was floored by this gesture of hers..... Cho Chweeeeeeeeeet!!!!!! And they are all very very enticing, of course.... Thanks a lot Maria to have put this together for me, regardless, of having a limited access to the yummy crafty products yourself..... I hold this gesture very high..... Hugs))))
Well!!! Last But certainly not the least.... This was a surprise package I received from my dear crafty friend
Shraddha
..... She is so sweet by nature... No wonder she has put these things together for me, as a surprise..... I was really moved by this gesture fo hers.....
But currently is suffering from A MOJO SWITCH OFF!!!! I really really hope she finds her lost mojo & gets back working wonders on papers..... :)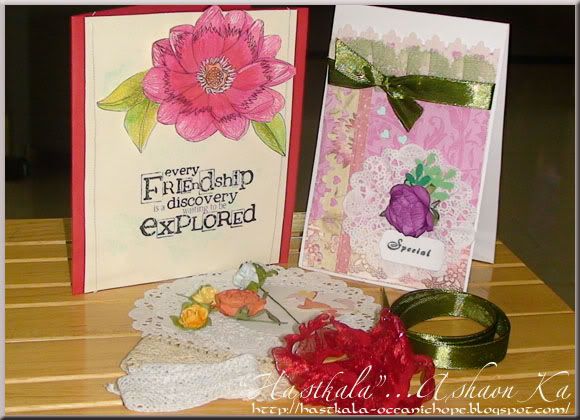 I am really really lucky to have known all these & many more wonderful people out here in this blog world..... People I knew never existed, but who are now a part of my life..... :D
I wish One & ALL, lots & lots of love & happiness in their lives.... Hugs))))
Will be back soon with my ATC posts.....
UNTIL NEXT, KEEP THE FAITH!!!!!