Hey!!!! Here is another project, I mainly indulged in because of the sketch & colors..... I wanted to try it out & own a piece too..... Of all the simple cards I made, this was different, because of the use of flowers..... It looked kinda exclusively FLORAL! So here it is.....
And I thank.....
Creative Card Crew
for their Sketch......
Embellish Magazine
for their Colors & usage of Buttons.....
My Time to Craft Challenge
for their Cute Images....
Inky Impressions
for Summer Creation.....
Flutter By Wednesday
for Paper Piecing with Butterfly.....
Cute Card Thursday
for Someone Special!!!
Stamp Challenges
for Celebrate Anything!!!!
Kwerner Design
for Usage of a tool not used so far....
Totally Gorjuss
for Rounds.....
All Sorts Challenge
for Birthday Theme....
Ginger Snap Creations
for Color with Pencils....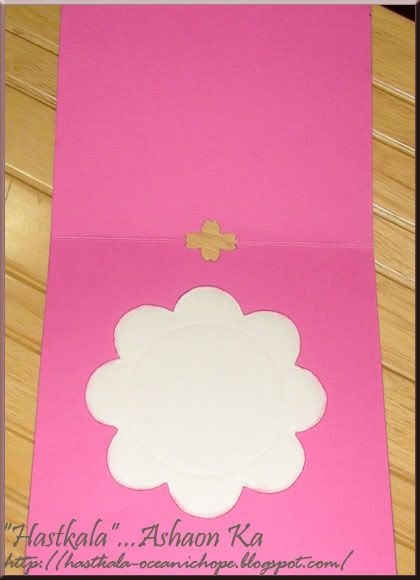 I used......
Dark Pink & black CSs for the base & layers, respectively....
Onion pink plain DP, on which I used my floral punch, I looked forward to use, since many days....
Corrugated papers in pink & yellow for the layered panels...
Sea green plain DP for the scalloped layer, in the center, on which I adhered a circled layer....
Inked the circled layer with the sponge, to get the colors of the sky & greenery....
Sliekje Digi Stamp for the image, which I colored with my Faber Castell color pencils....
Instead of coloring the flower & the butterfly, I paper pieced them....
Punched & ready flowers for embellishments......
Buttons in two colors yellow & pink.....
Printed out the Birthday Sentiment.....
For a change, I even did the inside of the card, by embossing the flower design.... Hand cut & just dabbed a bit of p'ink' around, to get the panel, going with the pink inside.... I even punched half of the card on the top, to give the complete flower look, when opened, in the inside.....
That is it for now....
UNTIL NEXT, KEEP THE FAITH!!!!