Hello! I just got busy meandering, attending to guests at home & meandering of course! Hence got a bit lazy to post the rest that was to be posted a day before... part of that days projects! So thought today I better did it.... These were a few note cards, that I made for my friend who came down from UK..... SO here they are..... :)
And as B suggested that I should blog hop @ PTI, for she gave me a set of PTI stamps as RAK..... I thought this was the time.....
And as per the challenge of the hop, we are to use the scraps collected of all our holiday cards
.... That was just perfect to find may way with those scraps..... So here I go with the challenge for the PTI blog hop..... :)
I would like to thank....
365 Cards
for their Sketch.....
All Sorts
for Anything Goes...
Paper Take Weekly
for Anything Goes....
ABC Challenge
for Keep It Simple....
Pile It On
for Gift Wrapping....
The Stamping Boutique
for Anything Goes...
The Stamping Boutique
for Anything But Card.....
PaperPlay Challenges
for Anything But Card....
Caardvarks
for Monochromatic.....
Modus Operandi.....
White CS for the base....
Pink CS scraps from my leftovers.....
White CSs used for the layers are also scraps....
The DP is a scrap from the Deja View Wedding Collection.....
Border scalloped punch for the lengthy strips & nestability die for the Scalloped circles....
Sentiments are from PaperTrey Inks, which was a RAK from B....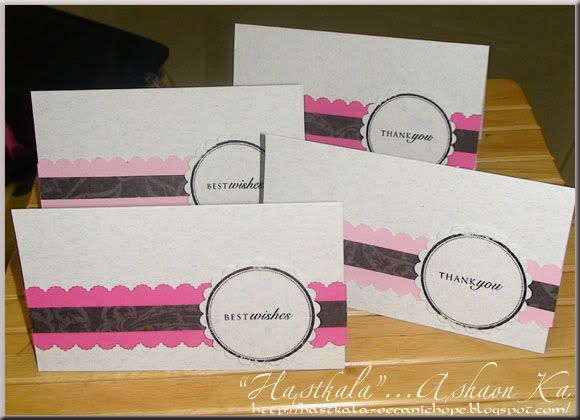 Just kept it simple in order to be able to reproduce them without much stress.... I loved the outcome... I had been planning to work on them, for quite sometime & finally my friend gave me the required break I needed.... :) She looked for general note cards... Hence I stuck to Best Wishes & Thank You.....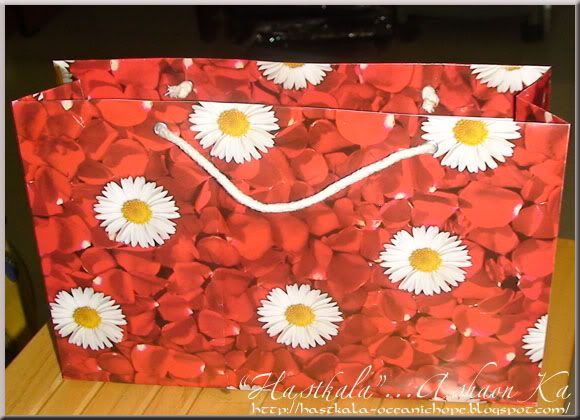 How would I give her all those cards???? With the time I had, I made a quick gift bag with the gift wrap paper, half used long ago..... I was happy to get a chance to use them all finally.....!!!!! All the projects found comfortable space for themselves in it.... ;) I gifted that corner bookmark I made long ago to her father..... :)
That is it for now.... Will engage myself soon to work on serious projects.... As it is NEW YEAR ahead..... :) Love u ALL for the support & I wish U ALL from the bottom of my heart A VERY HAPPY CELEBRATIONS!!!!!
UNTIL NEXT, KEEP THE FAITH!!!!