Hello Everyone!
Am finally here to blog about the August wonderful ATC Trade on ICR....
Theme being "Let's Be Novelists" I so loved the theme & was so happy about the thought to it :D
So here is what I worked on to be a novelist on a miniature card :)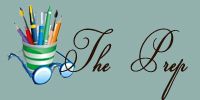 For the first I was inspired by one of my poems from the past.... I had titled it On The Roads Of Life!
And to make my novel cover I printed out a digi from my past stash... It was a cute image I so loved for it had everything so perfect to make one fall in love, yet again.... :) Am a love bird; A romantic & would remain so till the end... :*

So yes... I printed it out to the size I required & colored it with bic markers;
To give it the feel of a novel cover, I worked on the likes on photoshop & then printed out a rough copy on print paper to know how it seems...
After which I adhered my ATC layer on which I had already adhered the colored image with a magazine cut out of a road in the midst of a forest area, on the print paper above the rough print on it;
It printed it out well though with a lil mishaps on it.... The cardstock being thicker than the print paper may have led it to lose its positioning in turn leading to damage the printing process a lil; Hence you can see the print missing on at the beginning & end...
However everything seemed to sink in well making me very proud about the way my theme was brought into life on the miniature paper;
And this was the other ATC Novel cover I worked on.... And it was again inspired by another poem I had scribbled from past.... I had titled it "Ghost Of The Dark"!
I worked on it the same way as I did for the above novel cover.... This image was again a digi from past stash & finally had a chance to work on it & quite liked the way it turned out.... but for the printing goof ups which seem really bad here on this; Yet it felt not so bad & hence I just let it be than meddling on it further.... :)
And yes the ATCs were sent out to my partners & really hope they liked it.... 'cuz I loved it & is very dear to me....
Being proud of what I made I even went to an extent of bringing up my novel covers alive.... ;)
Lightly adhered it on to a mini diary I had just to feel the feel of a novel cover....
.........................................On The Road Of Life!
...................................................Ghost Of The Dark!
AND here is what I received from my lovely trade partners.....
Thanks so much for trading with ICR..... Hope you have fun with the September trading too!
UNTIL NEXT, KEEP THE FAITH!!!