Back again.... within a snap as I mentioned.... ;)
So here are the rest of the projects I worked on this weekend for few kids in my building marking Teachers Day!!!
A + Teacher :
Blue CS from Fabriano...
Apples Dashing Lace CS a RAK from B....
Button from Swap stash....
Piece of vellum from Itsy Bitsy.....
Back to School embellishments from Itsy Bitsy again.....
Twine from stash & the Sentiment hand written....
Used the SU! eyelt edge punch for a bordered edges.....
Thankful For Teacher :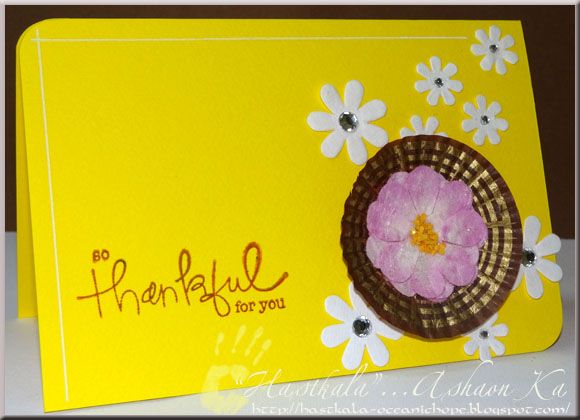 Followed the CAS Sketch for this project.....
Yellow CS from Fabriano.....
Sentiment from G STUDIO....
Chocolate wrapper adhered to the flower purchased from Itsy Bitsy....
Itsy Bitsy flowers in small sizes for the confetti.....
Drew some lines across for a CAS border.....
Masculine Card for SIR: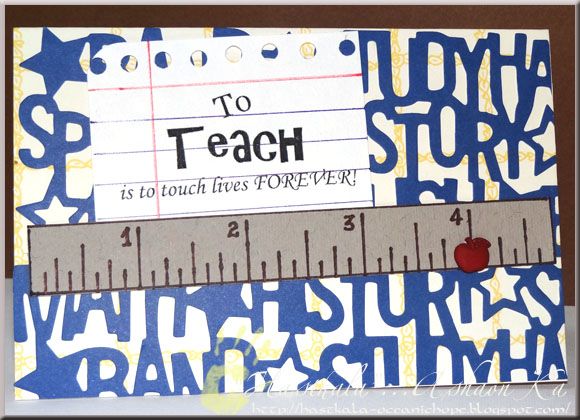 Followed the ICRC21 horizontal sketch..... Had to give it a try once.... :p
Printed CS for the base from Itsy Bitsy.....
Added the subjects lace CS for the card topper....
Drew the scale & added it as an embellishment, to complete the feel....
The apple embellie from Itsy Bitsy.....
Typed & printed the sentiment out on a plain paper after which I drew the lines to again complete the feel of it.....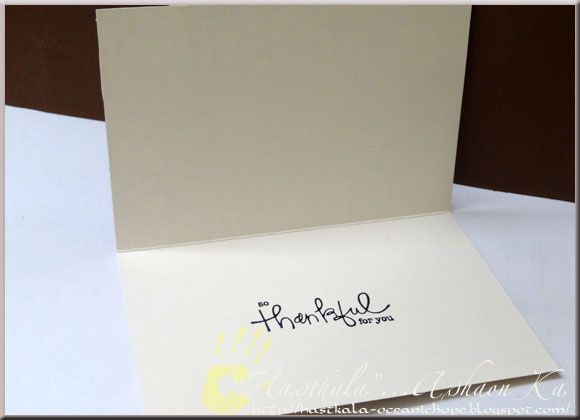 And that is the inside of the masculine card with sentiment stamped from G STUDIO.....
Teachers Card Set :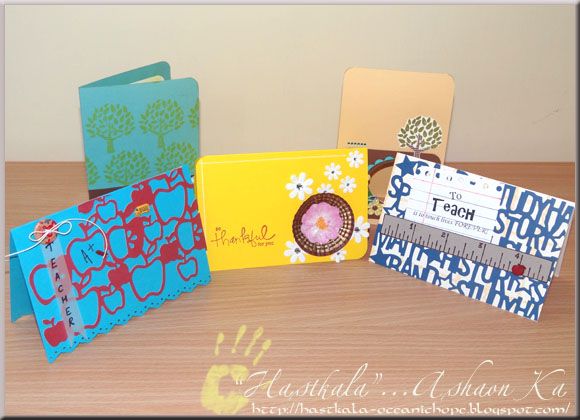 That is all for my Teachers Projects Gallery!
UNTIL NEXT, KEEP THE FAITH!!!