Hello,
Its time for another blog hop on ICR...
And our designer has chimed in a simpl

e & cute theme to help us cook for year end celebrations.....

"

Emboss Me Anything - Wet/Dry

"
Hop along & create JUST ANY

THING

with an embossing technique of your choice

& occasion.....
Here is what I worked on for the hoppy hop.... Hope u like it :)
If u did & wanna hop to play along with us, then do drop by at ICR....
I have been inspired by a sketch from
Fusion Card Challenge- Theme & Sketch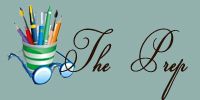 The card base is from

Itsy Bitsy

.... in Off white... Patterned Stripes
The layer above from Fabriano in

Choco Brown

....
It was a beautiful embossing technique I followed from the net.... Where one cud emboss with just any color they chose;
Just use any stamp of your choice....
Ink Press it into the versamark embossing ink pad & again re press it into an ink pad of any color you choose to use on your project...
Once done then stamp the image on your project....
Now cover the image with clear embossing powder & then heat set it.....
Ta Da! You are done with an embossed image with a color of your choice without using the color embossing powders......
P.S. Not an invention of my own... Found it on Pinterest & You Tube; But lost the source as I had not saved the links :( Tried finding it back again, much... But in Vain!
L

oved trying this new technique without having to use the embossing powder in a color I wanted.... You must give it

a try
!
After which I die cut a circle with my nestabilities circle die & managed to trim it in such a way that I just had only that part that wud seem like a wreath..... I then embellished it with few punched leaves & a die cute from Memory Box wreath die.... I cut it into pieces i wanted to cover my lil circle with to shape a convincing wreath....
I even used a

mulberry

rose from stash

.... along with tiny gem stones in red to add a lil zing to the project!
To finish it used a

s

entiment from an It

sy Bitsy Stamp Set

....

JOY....
That is pretty much of my simple project for the "Emboss Me

Anything Wet/Dry"

themed blog hop today....
You must have come here from
Akshma's Blog

... after enjoying her cute creation of

in blue

... :D
If u haven't then here is the list of blogs participating in this hop today & for the next 15 days....
followed by.........
After ME hop onto Bhavana & once you are done with them all in the list you wud hop back to the ICR FORUM & leave a comment announcing the completion of your blog hop
L

ater create a project following the theme with its requirements &

link up your project into the inlinkz....
Not to forget.... This Ho

p has an awesome sponsor with a luring prize..... :D
HAPPY HOPPING TO PLAY &

LINK UP, WITH

YOUR PROJECT

LATER....
UNTIL NEXT, KEEP THE FAITH!!!